WE WELCOME YOU AT VAN DEN AKKER NVM MAKELAARS
Living, housing, comfort and people! Our 4 most important fundamental pillars in life and work. These fundamentals identify our team & office and provides us with the work ethic that creates perfectionism in our everyday actions & interactions.
The housing market is a commercial market, but also a sensitive and complicated market. Through our experience and knowhow we strive to guide & lead you through this marketplace.
We would love to visit your home for a meet and greet, intake & explanation of our methods in the sales process.
If you need to purchase a property we would like to invite you to our office for a conversation about our approach and possibilities.
We can also provide you with the contact details of our excellent financial advisors from HHP Hypotheken & Verzekeringen.
Our wish is that all our clients receive a personal & highly professional service that leads to success every time! We ensure that our clients are satisfied and put their signature on the agreement with great pleasure.
That's why we pick the 4 fundamental pillars: Living, housing, comfort and people!
We are team Van den Akker NVM Makelaars.
Contact us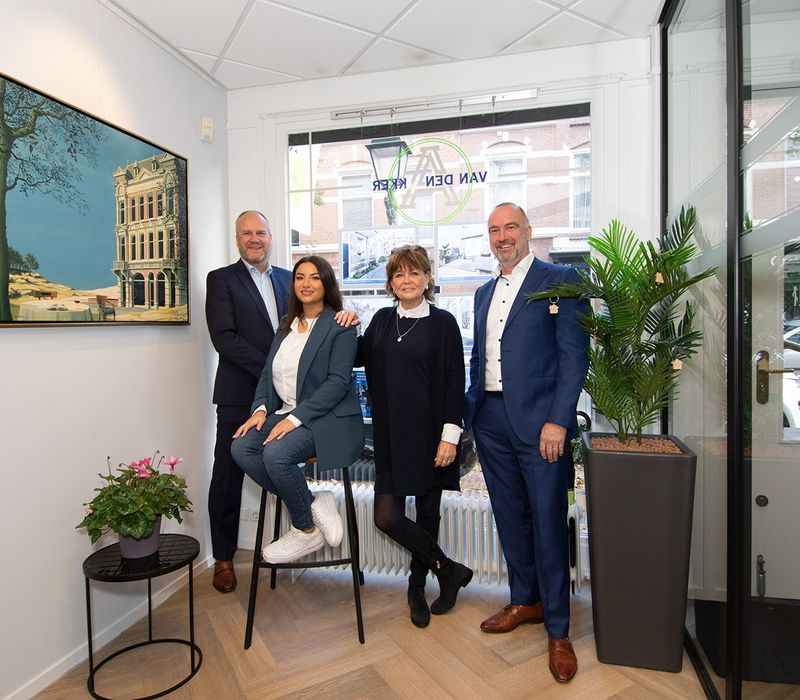 Want to meet the wonderful people from Van den Akker? please contact us: