Selling your property
We know every area in The Hague like: Duinoord, Statenkwartier/Geuzenkwartier, Zeeheldenkwartier, Archipel, Stolkpark, Regentessekwartier, Benoordenhout, Bezuidenhout, Scheveningen – and how to sell properties there.
As an experienced agency, we go the extra mile to deliver exceptional services. For every property we instruct, we offer a tailor-made marketing strategy. This is why we have such an extraordinary success rate.
Selling a home is so much more than generating an asking price and installing "for sale" signs. We use a variety of research tools, digital communications, traditional print media and direct marketing to ensure we reach the right potential buyers. For homes that need a helping hand to look their best, we can offer an internal interior design service. Our partner Fotozoom will produce beautiful images and a meticulous floorplan of your home to help your property stand out on the market.

more about us
Contact us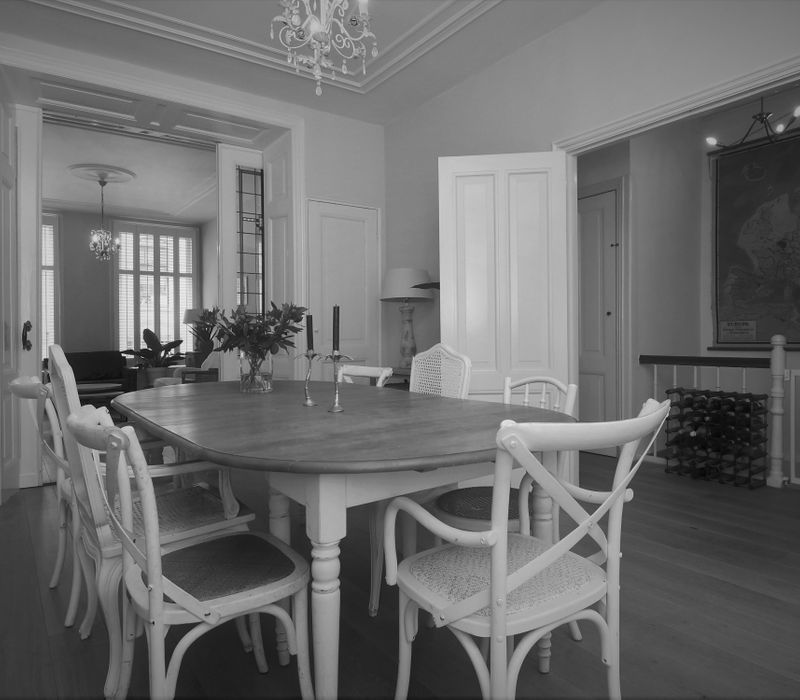 What people think of us
De mij toegewezen makelaar, Gaby Ras, kende ik al van een goed verlopen woningkoop in 2002. Het kopen van de tweede woning had meer inzet nodig. Vanaf september 2021 hebben dhr. Ras en ik 19 huisbezoeken afgelegd. Telkens werden de voor- en tegens onderling besproken omdat een koopbod voor mij aan een maximaal bedrag gebonden was. De expertise van dhr. Ras, gekoppeld aan het snel inzetten op goede kansen hebben er uiteindelijk geleid dat ik op 8 juni 2022 een huis heb kunnen kopen voor een goede prijs en op een prima locatie. Tevens hebben de inzet van de medewerkers Marieke en David mede bijgedragen aan de positieve uitkomst!
Deskundige makelaar, vriendelijk en altijd beschikbaar voor vragen. Na vier bezichtigingen al een huis kunnen kopen met de hulp van de makelaar. Erg blij en tevreden!
Van den Akker is een prettig klein hartelijk no nonsense kantoor. Zoeken kon ik zelf, en door samen een aantal huizen te bezoeken, kwam ik er steeds meer achter wat ik precies wil, wat bij mij past, en waar ik op moet letten. In het biedings- en onderhandelingsproces had ik aan Bert een fijne sparring partner. In verkoop- en afhandeling van koop en verkoop ontzorgt Van den Akker totaal.
Contact us to find out how we can start marketing your property!