Selling your property
We know every area in The Hague like: Duinoord, Statenkwartier/Geuzenkwartier, Zeeheldenkwartier, Archipel, Stolkpark, Regentessekwartier, Benoordenhout, Bezuidenhout, Scheveningen – and how to sell properties there.
As an experienced agency, we go the extra mile to deliver exceptional services. For every property we instruct, we offer a tailor-made marketing strategy. This is why we have such an extraordinary success rate.
Selling a home is so much more than generating an asking price and installing "for sale" signs. We use a variety of research tools, digital communications, traditional print media and direct marketing to ensure we reach the right potential buyers. For homes that need a helping hand to look their best, we can offer an internal interior design service. Our partner Fotozoom will produce beautiful images and a meticulous floorplan of your home to help your property stand out on the market.

more about us
Contact us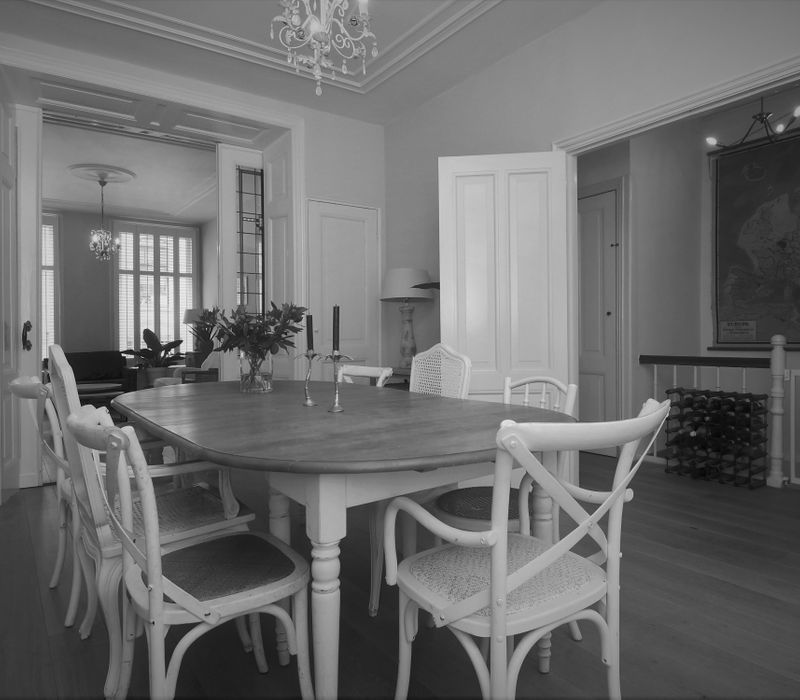 What people think of us
Niets dan lof over de samenwerking. Behulpzaam, meedenkend en deskundig.
Heel prettig om met zulke relaxte professionals samen te werken.
Het contact met makelaar en kantoor verliep goed. Supervriendelijke mensen en snelle service. Goede begeleiding en begrip tijdens hectische periode.
Fijne samenwerking met het hele team. Erg vriendelijk en correct. Alles werd goed uitgelegd en goede tips werden gegeven. Van begin tot eind een fijne begeleiding.
Contact us to find out how we can start marketing your property!