Selling your property
We know every area in The Hague like: Duinoord, Statenkwartier/Geuzenkwartier, Zeeheldenkwartier, Archipel, Stolkpark, Regentessekwartier, Benoordenhout, Bezuidenhout, Scheveningen – and how to sell properties there.
As an experienced agency, we go the extra mile to deliver exceptional services. For every property we instruct, we offer a tailor-made marketing strategy. This is why we have such an extraordinary success rate.
Selling a home is so much more than generating an asking price and installing "for sale" signs. We use a variety of research tools, digital communications, traditional print media and direct marketing to ensure we reach the right potential buyers. For homes that need a helping hand to look their best, we can offer an internal interior design service. Our partner Fotozoom will produce beautiful images and a meticulous floorplan of your home to help your property stand out on the market.

more about us
Contact us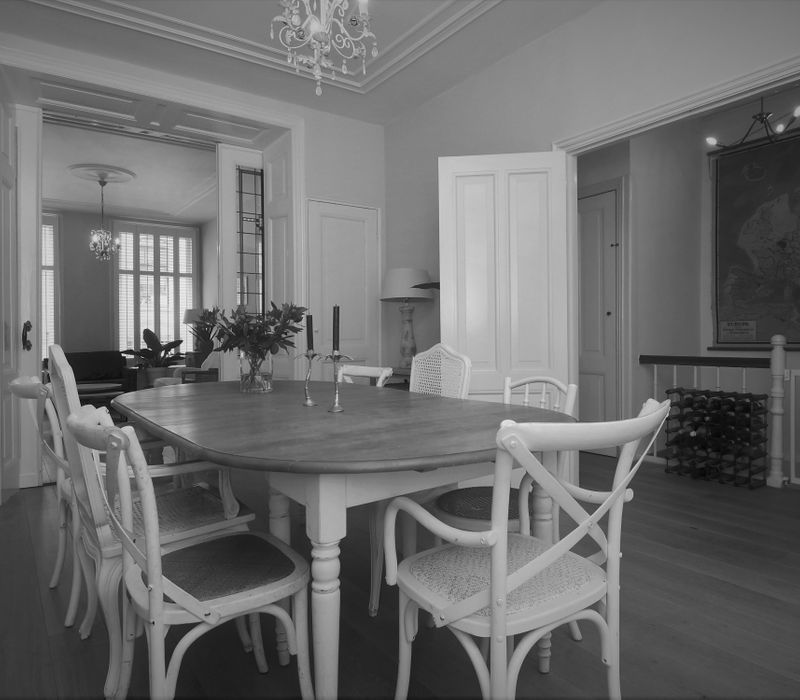 What people think of us
Gaby, Bert en Marieke van VandenAkker zijn een super team.

Ze zijn bekwaam, communicatief vaardig, pro-actief en betrokken. Ze geven eerlijk advies en denken goed mee. Dankzij hun goede begeleiding en advies is het uiteindelijk gelukt een prachtige koopwoning in Den Haag te bemachtigen. Daar zijn we ze dankbaar voor. Zeer aan te bevelen aan andere aspirant kopers, ook wij blijven met ze in contact als we ooit doorstromen naar een volgend huis, al zal dat wel een tijdje duren aangezien we een hele fijne woning hebben aangekocht. Dank nogmaals!

Bart en Lotje
Een gedegen intake, waarbij alle wensen en mogelijkheden besproken werden.
Ik had makelaar Gaby, hij heeft me behoed voor de koop van een huis wat niet geschikt was.
Goede communicatie maar ook vooral snelheid van handelen waardoor ik nu het leukste huis heb wat ik kan bedenken.
De onderhandelingen gingen goed, ik heb daardoor een flinke som geld bespaard. Dank je wel Gaby.
Dank ook Marieke, voor je goede raad.
Ik zou deze makelaar zeker aanbevelen.
Els
We were very happy with Gaby and colleagues at Van den Akker. The professional and yet warm and friendly advice, detailed guidance with all steps and procedures and assessment on price and negotiation made it all seem very easy. We can highly recommend their services.
Contact us to find out how we can start marketing your property!